Mindfulness-Based Stress Reduction (MBSR)
MBSR Online 8-Week Program
 with Karen Sothers, M.Ed., E-RYT
and special guest teacher, Dr. Robert Bonakdar
MBSR Online 8-Week Program Schedule 
Sessions 1 – 8:  Wednesdays, September 22 – November 10, 6:00 p.m.– 8:30 p.m.
Day of Mindfulness:  Saturday, October 30, 9:30am – 4:30p.m.
Note:  Session 1 will be 30 minutes longer from 6:00 to 9:00 p.m.
MBSR Overall Description
In the Mindfulness-Based Stress Reduction (MBSR) online program modeled after the world-renowned MBSR developed by Jon Kabat-Zinn, Ph.D., you will learn how to:
Pay attention with curiosity and kindness to your present moment experience
Intentionally respond with wisdom and compassion rather than react automatically

   

Relate skillfully to physical and emotional pain to live more fully in the midst of it
Use mindfulness meditation to improve your sleeping patterns
Build your capacity to learn from and transform difficult emotions, such as anxiety, anger, frustration and depression
Increase self-acceptance and self-compassion while decreasing critical self-judgments
Create and sustain a daily formal and informal mindfulness practice
Apply MBSR as a highly effective complement to the conventional medical care you are currently receiving to relieve physical symptoms, such as headaches, gastrointestinal problems or high blood pressure, etc.
MBSR Overall Benefits
According to published research plus as reported by graduates of MBSR with Karen:
Long-term relief from physical and psychological symptoms
More effective responses to stress and less reactive
Improved energy levels, mindset, mood and sleeping patterns
Less pain and improved pain management
Overall increase in acceptance and compassion for oneself and others
What are the MBSR Online modalities?
Throughout the 8-weeks you will experience:
Systematic instruction in formal mindfulness meditation practices
Listening to digital mindfulness audio recordings in-between classes to create your own daily formal meditation practice (10 – 45 minutes per day)
How to integrate informal mindfulness practices as part of your daily activities, such as mindful breathing, eating, driving, exercising, working, communicating, etc.
Gentle mindful yoga postures adapted to your needs
Walking meditation practices
Two one-on-one phone sessions with Karen to individualize your mindfulness practices (30 minutes between sessions 1 – 3 and 30 minutes after session 8)
Learning about the science, physiology and psychology of mindfulness and stress using the visual aid of power point slides to guide the exploration and discussion
The MBSR Online Resource Library where you can review the videos and audios from selected parts of each session
Reading from the comprehensive MBSR program manual (digital version) to reinforce the in-class learning process
Group and dyad dialogue interactions to enhance the awareness of what you are learning and practicing each week
Eight weekly Mindfulness Encouraging Words emails to support your mindfulness practice between each session
The Day of Mindfulness retreat on a Saturday between week 6 and 7 to deepen and expand your mindfulness practices
What is the MBSR Online Program structure?
Eight sessions of 2.5 – 3 hours each (A total of 30 hours class time including the Day of Mindfulness)
Two one-on-one phone sessions with Karen  (30 minutes between sessions 1 – 3 and 30 minutes after session 8)
Eight weekly Mindfulness Encouraging Words emails to support your mindfulness practice between each session
Day of Mindfulness retreat on a Saturday between week 6 and 7
Commitment to your own daily formal (10 – 45 minutes per day) and informal mindfulness practices in-between weekly sessions
What a participant in Karen's recent MBSR online program has to say: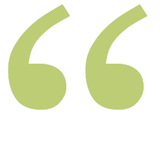 "This was the most "together" and seamless Zoom meeting that I have attended yet, and I have attended many Zoom meetings recently.  Karen's organization, clarity and the obvious numerous hours she puts into developing each training is so evident.  She is a calm yet engaged and enthusiastic teacher. Her non-threatening, non-judging presence travels right through Zoom and is felt as a soothing, comforting presence that facilitates trust, openness and curiosity in me and the group."
-Ann, 47, San Diego
Who can enroll in the MBSR Online 8-Week Program?
This program is available for anyone who cannot physically attend the MBSR In-Person 8-Week Program due to reasons such as coronavirus concerns, proximity, scheduling/commuting needs, etc.  It is also for those who prefer online learning. (Note:  MBSR 8-Week In-Person Program is not currently being offered due to coronavirus in-person restrictions.)
What are the Technology Requirements for MBSR Online 8-Week Program?
To ensure your optimal learning experience, the MBSR Online Program will be delivered through the Zoom video platform. The requirements for Zoom to work properly include having a computer with speakers, microphone and video capabilities (webcam) along with a high-speed internet connection. Mobile devices (phones and tablets) may work although the class material is optimized for full screen viewing with a computer.
Also, you will receive the digital version of the MBSR Program Manual and digital versions of additional class materials (slides, etc).  If you want to use the paper copy during class time instead of the digital version, you will need a printer.
For the best listening experience and to ensure the privacy of others, if possible, using a headset during the Zoom video sessions is encouraged.
If you need guidance on how to use Zoom, please review the following:
Review the Zoom system requirements by clicking here:

 

System Requirements
Try out a test meeting by clicking here:

 

Zoom Test Meeting
Learn how to test your audio and video in the meeting by clicking here:

 

Test your audio and video
Watch a video tutorial about how to use Zoom by clicking here:

 

Zoom Video Tutorial
What is the tuition fee for the MBSR Online Program?
Tuition fee is $495.   The fee includes the 8 weekly class sessions, Day of Mindfulness, comprehensive MBSR digital program manual, 8 weekly Mindfulness Encouraging Words email support, daily practice digital mindfulness recordings, access to the MBSR Online Resource Library for 3 months, 2 one-on-one phone sessions with Karen (30 minutes each) and more!.
Pre-registration is required:  Due to the unique small group experience, registration is limited to a maximum of 15 – 20 participants.  For information on how to register, read the following on How To Get Started:
How To Get Started:
Confirm with your calendar that you can attend the MBSR Online Program schedule listed above (8 weekly online sessions plus the online Saturday Day of Mindfulness).
Review the Technology Requirements listed above to make sure you have (or can access) the required equipment for video conferencing.
Register for the MBSR Online Program:  Email Karen at Karen@KarenSothers.com that you are interested in registering for the MBSR Online program. Karen will email you the MBSR Online registration form to complete and information on how to pay the tuition fee.
Program Director/Teacher:  Karen Sothers, MEd, E-RYT, has been teaching MBSR at Scripps since 2004.  She has completed the MBSR teacher training taught by the UMASS Center for Mindfulness. Karen earned a Bachelor of Science in Life Sciences from Kansas State University and a Masters of Education in Health and Exercise Science from Vanderbilt University. She is an Experienced Registered Yoga Teacher (E-RYT).  For more than 25 years, Karen has dedicated her life to teaching the art and science of mindful living.  She blends the time-tested healing practices of meditation and yoga with the most current research in mindfulness, resiliency and compassion to inspire people to live more fully, and with greater ease and vitality.
Special Guest Teacher:  Dr. Robert Bonakdar is the Director of Pain Management at the Scripps Center for Integrative Medicine. In addition to the many other professional roles and trainings, he has completed the MBSR for Healthcare Professionals course with Jon Kabat-Zinn and Saki Santorelli and the Richter Fellowship in Southeast Asia, where he studied acupuncture, Tai Chi and mind-body practices.  Dr. Bonakdar will be sharing his expertise in an overview of MBSR research and neuroscience along with an experiential guided meditation practice.
To read additional MBSR Frequently Asked Questions (FAQs), click HERE.
To read what MBSR 8-week graduates are saying about the benefits of MBSR with Karen, click HERE.