About Karen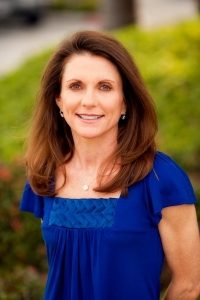 For more than 25 years, Karen Sothers has dedicated her life to teaching the art and science of mindful living. She blends the time-tested healing practices of yoga and meditation with the most current research in mindfulness, resiliency and compassion to inspire people to live more fully, and with greater ease and vitality. Karen is highly regarded for her down-to-earth, compassionate teaching style that makes mindfulness, yoga and meditation accessible to everyone.
Karen earned a Bachelor of Science in Life Sciences from Kansas State University and her Masters in Health and Exercise Science from Vanderbilt University. She is an Experienced-Registered Yoga Teacher (E-RYT) with over 25 years of experience teaching stress mastery, mindfulness, yoga and meditation.
Karen is the program instructor for the Mindfulness-Based Stress Reduction (MBSR) program offered at the Scripps Center for Integrative Medicine (SCIM). Karen completed the MBSR teacher development intensive offered by the UMASS Center for Mindfulness. She has been teaching MBSR at SCIM since 2004 and teaching other mindfulness and stress mastery classes at SCIM since 1996.
Karen specializes in designing individualized therapeutic yoga and meditation programs for people with stress, pain, illness and other needs. As a Health Consultant, she develops and implements wellness education and mindfulness programs for groups and individuals throughout the San Diego community. Karen also speaks at health conferences nationwide on mindfulness, stress mastery, resiliency, yoga, meditation and other health-related topics.
Karen's popular mindfulness CDs and digital recordings, Sacred Pause and Invitation to Relax, are widely used by corporations, hospitals and individuals. She created and produced the "Mindfulness Meditation: Invitation to Relax" CD in 2011 for the Scripps Wellness program that was distributed to 9000 Scripps employees system wide.  For more information on Sacred Pause and Invitation to Relax, please click here.
A milestone creative project for Karen in 2015, along with renowned photographer Londie Padelsky, was the design of a Mindfulness Yoga and Meditation Calendar. The calendar was a synergy of her years of practicing and teaching mindful yoga and meditation – both the physical expression of yoga and the meditative aspects. Karen created written meditations for each month as a way to inspire people to live mindfully and heart-fully on and off the yoga mat. This calendar once available globally through Tide-mark Press and Amazon, is now unfortunately sold out.